Posted on 4th January 2016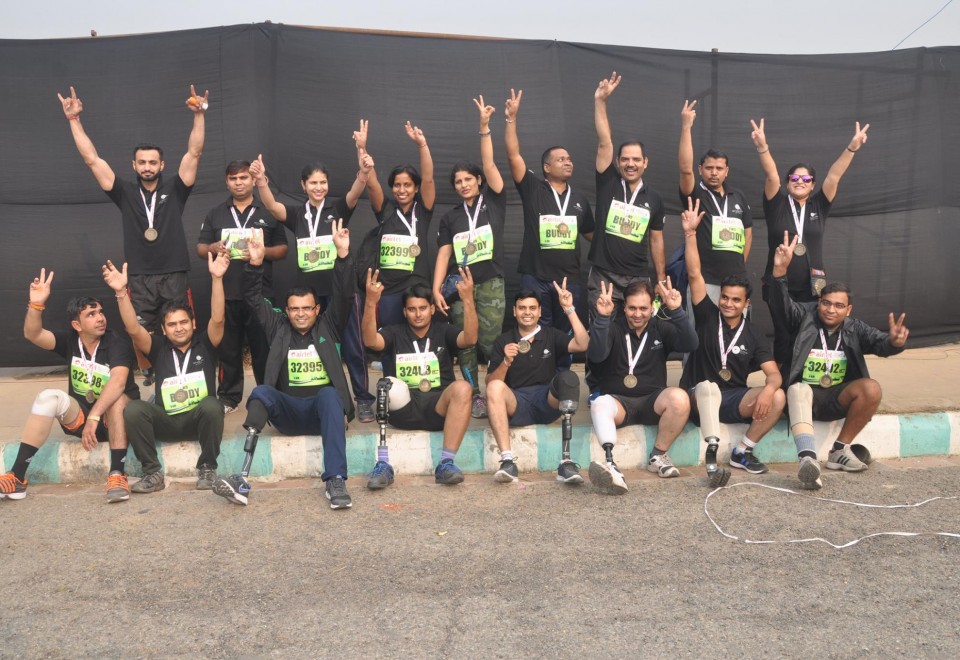 A 25km Marathon 2015 was organized by AIRTEL on 29-Nov-2015 at Delhi Jawahar Lal Nehru Stadium. Beside the normal runners there was a run of 4 KMs for physically challenged. Our Delhi Chief Minister Mr. Arvind Kejriwal was a chief guest during that event. Over 45,000 excited participants cheered along with incredible Ms. Bipasha Basu.
Endolite India participated a team of Ten listed below of its High Active fitted patients along with 10 attendants from Endolite. The event was co-ordinate by Mr. Rajendra Kumar, Regional Manager (North) along with Mr. Nalini Ranjan Pradhan (Sr. Manager- Marketing).
1.     Col. BB Pande (Chandan Sublani (Jaipur Patient)) EIL Brand Ambassador
2.     Mr. Gautam Jain (Mithlesh Kr Singh (Lucknow Patient))
3.     Ms. Meha Pande (Anubhav Mehta Delhi Patient)
4.     Mr. Nalini Ranjan Pradhan (Anuj Tyagi (Delhi Patient))
5.     Ms. Kiran Sharma (Bhupender Sharma (Jaipur Patient))
6.     Ms. Gaurav Sainger (Gopesh Swarnkar Delhi Patient)
7.     Mr. Amar Singh Garg (Praveen Delhi Patient)
8.     Ms. Samina Khan (Suryakant Tyagi Delhi Patent)
9.     Ms. Ekta (Satyawan Delhi Patient)
10.  Ms. Asha Sharma (Chandershekhar Mokade (Bhopal patient)
 The event was well organized and the Endolite Team received a warm applause from the spectators. Media coverage was there in 15 newspapers across All over India. All participants were awarded medals, after the event they all went to India Gate for the photo session along with the videos taken during their activities as professional photographer was arranged for the same. During the run our participants carried 2 Banners along with the EIL Stickers to highlight Endolite.
The event has enhanced EIL image and given it wide publicity.