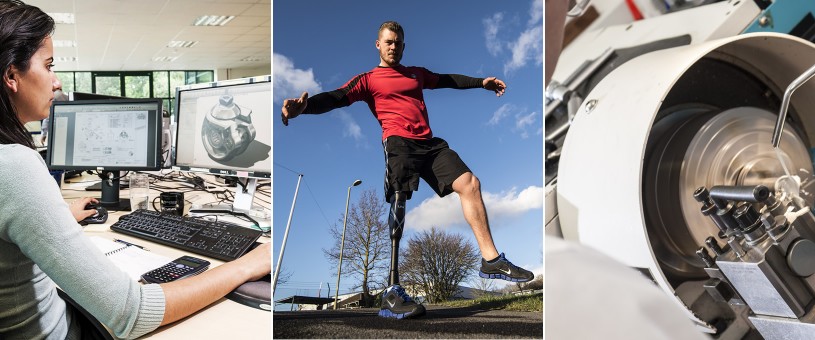 Central to the company's product portfolio is the range of products known as Endolite, which uses carbon fibre composite materials and smart electronics to provide sophisticated but practical solutions to the needs of lower limb amputees.
Developed by Brian Blatchford in 1982, the Endolite system became the world's first carbon fibre prosthetics system. The revolutionary endolite technology paved the way for the future development of flexible feet and shin components that would allow high levels of energy return to enhance amputee walking and sports activities.
Blatchford develops and manufactures products designed to offer individuals the best possible mobility, function, comfort and cosmesis after amputation or other pathology. The interaction of engineering and the medical science of prosthetics that embodies the endolite range aims to support the choice of activity amputees make every day, and allow them to carry out these activities comfortably and reliably.
Our goal is to provide innovative prosthetics based on bio-mimetic design principles that work perfectly in sync with the body to provide efficiency of movement and function. We actively engage in the science of gait and focus our efforts on designing products that are based on a sound understanding of these principles.
The endolite brand stands for fair and open dealing with our customers and partners. We stick by our word and invite lively communication with all those who have an interest in the mobility field. The excellent feedback from users and clinicians on recent products tells us that our legacy of interaction and innovation is a powerful force.